Building the Best Relationships with your Signage Partner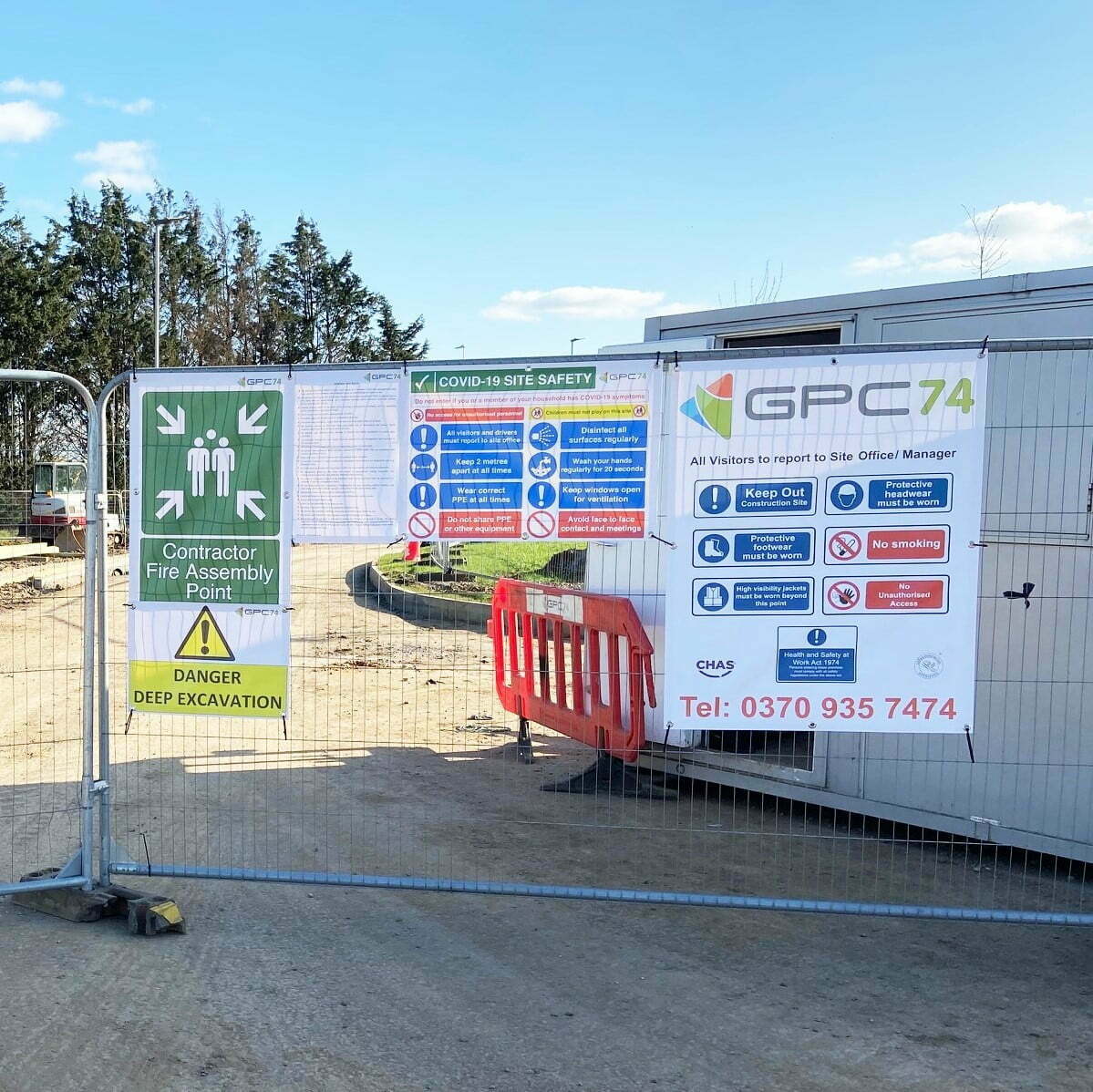 The right signage can work wonders for construction companies, creating the correct impression for your project.
From safety warning signs, banners and hoardings on site which contain your company's branding to architectural signage for your finished projects – and all points between – they can be an effective and professional means of connecting with your audience, combining functionality with the right aesthetics to fully engage those you need to appeal to.
But when it comes to picking who to choose to supply all your signage needs, it can be difficult to know where to begin. PBS has worked with construction firms across the UK and understands that what's required is a mix of high-quality products with a quick and efficient turnaround time.
Our team has pulled together six tips to act as a pointer for construction companies who might be looking for interior and exterior signage or site materials. Here's our handy guide to help you get the right result.
Look for a company that's done it before. An established supplier will take time to understand your business, your requirement and how best to deliver what you need on budget. That comes with experience, so make sure to ask whether your supplier has worked in the construction sector previously, and what examples they can share with you. When it comes to the right materials and compliance with HSE regulations within the sector, your supplier should readily be able to offer you useful guidance. This extends to co-ordinating roll out schedules, the management of multiple sites and cost control.
Using people who can provide a full service, from start to finish, puts you in control. That gives you a single point of contact who can guide and update you through the whole process and keep your work on budget from your initial enquiry to the finished product. They should be with you every step of the way – from advice through to design, manufacture and installation – and be able to deliver across the UK.
Seek a bespoke solution. You'll benefit from an agile company who are not just experts in their field, but are problem solvers too, so when you outline the spec required, you're confident they have the capacity, skillset and creativity to deliver.
Time is money. Good signage suppliers and manufacturers will know instinctively that you're working to a deadline, so should offer a quote quickly and will let you know precisely when the job will be done, with next day nationwide delivery available for any last minute sprints. Don't settle for second best.
If the environmental aspect is important to you, use a company who can enable your sustainability agenda. They should readily be able to source the relevant 'eco' products, and be able to give you a competitive price.
Always look for a guarantee. Companies who are confident in their products will ensure they are quality assured and will have no problem in guaranteeing their work.
A signage company will be a trusted partner to your business as much as a good supplier, and will genuinely operate as an extension of your team. They will have the generic skills and processes in place, but they'll also have developed their thinking around issues such as social distancing and flexible spaces when working with you.
By taking a few minutes to think through our checklist above, you can save yourself time (and money!) further down the line.
We're always happy to offer advice and guidance and a quick comparison quote to ensure you're getting best value. Call the team to discuss your next project on 01684 576217 or email sales@pbsigns.co.uk